Summer on the Isle of Man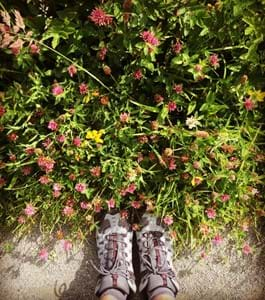 Summer is here on the Isle of Man with long days stretching from the first chirrups of birdsong as early as 4am to sunsets streaked with oranges, pinks and mauves at 10pm, and daytime temperatures sitting comfortably in the late teens and even early twenties (centigrade). 
In such delightful conditions, locals and visitors alike venture out into the glorious Manx countryside - a lush patchwork of colour made up fields of golden yellow, burnished umber and sap green, bordered with hedgerows billowing with multicoloured blooms buzzing with insects and butterflies.
Beautiful patterns emerge as fields of waving tall grasses are harvested into neat rows and swallowed up by balers, producing rotund hay bales which dot the straw-yellow stubble.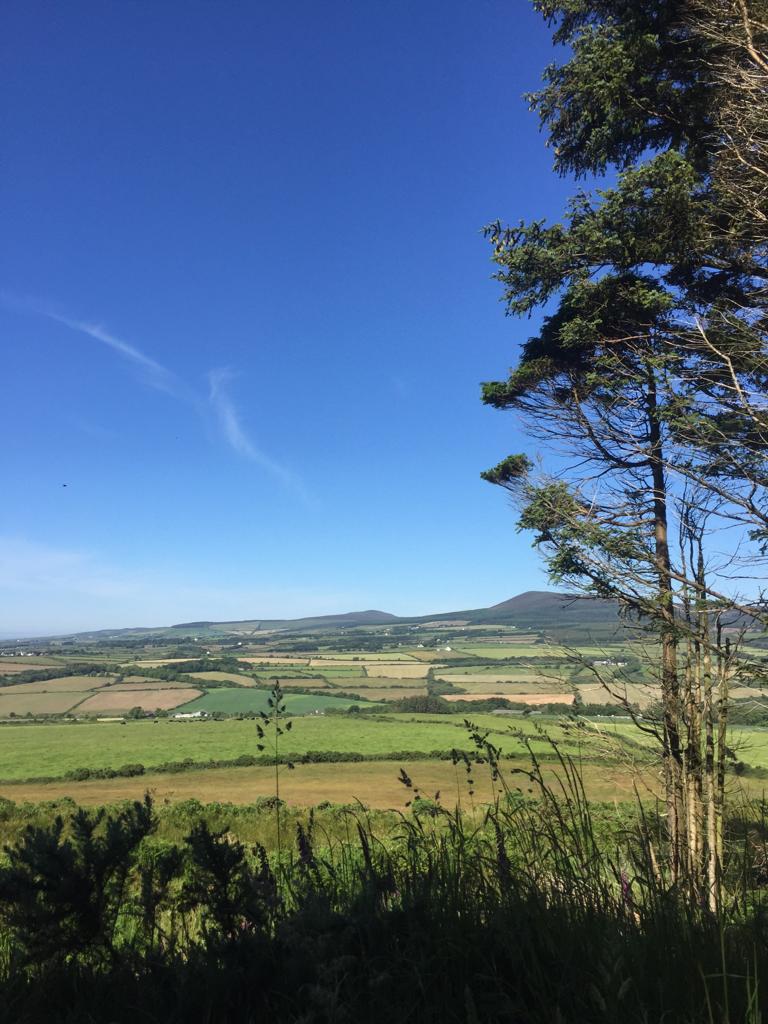 Rolling fields towards South Barrule, from Chibbanagh plantation
The sea around the island is just as abundant as the land at this time of year and those who take to the sparkling sea - be it swimming, diving, kayaking, paddle boarding or by boat - are most likely to be rewarded with stunning marine encounters as basking sharks, whales, dolphins and seals are frequently spotted around the Isle of Man's coasts during these warmer months.
We've had our busiest summer ever at Bishop's Lodge and Chapel Bay Lodge and the last few weeks have been a whirlwind of cleaning, washing, drying and ironing… lots of ironing!  Recently we have welcomed guest from near and far including locals enjoying a staycation, and visitors from Tasmania and Canada.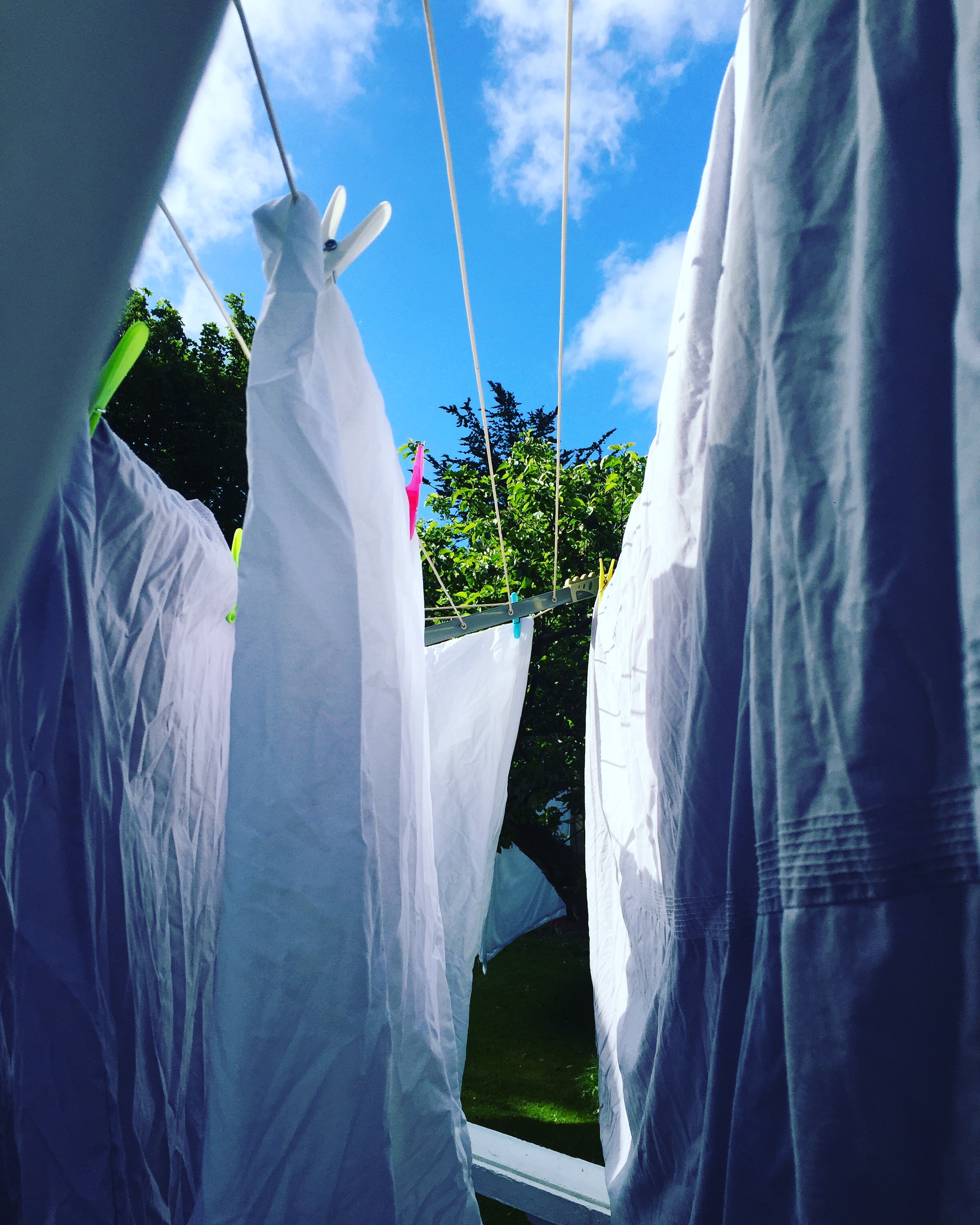 Many, many sheets drying in the summer sun!
It's fascinating to talk to our guests and hear the different reasons they have for visiting the Isle of Man: for many it's a place they visited as children or teenagers, some honeymooned here decades ago, and some are Manx-born or spent their childhood years here before their families moved to the UK or further afield.  For others it's a place of interest that has long been on their 'bucket list'; many make the pilgrimage to this Mecca of motorsport for the TT, Southern 100 and Classic TT races; and a good number of our American and Canadian guests come to trace their family history as descendants of Manx emigrants.

Whatever their reasons for visiting, without fail, they all leave charmed by the unique character of this island and its people.  They find a place rich in history, heritage and natural beauty, and a people who are relaxed, welcoming and friendly, and always ready with a cheery 'Hello!'.  It's no wonder the Isle of Man has just been ranked as the best place to live in the British Isles - but of course, we've always known it is!