Winter on the Isle of Man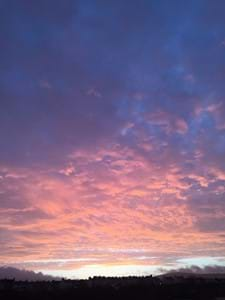 The Isle of Man in winter is a wonderful and exhilarating playground for nature lovers and wild weather fanatics, as well as offering a haven to those seeking an escape from the hectic demands of modern life. 
Whatever the season, there is something for everyone on the Isle of Man, and winter is no exception.
Because the island has a strong and permanent local community, winter visitors will find most amenities and facilities are open all year round.  Some may have reduced opening hours, however with some planning you'll find there is plenty to do and see in the 'quieter' months on the Isle of Man. 
I recently compiled a list of cafes, pubs and restaurants near Chapel Bay Lodge and their winter opening hours and was pleasantly surprised by how long and varied the list was!  There is a huge variety of culinary delights on offer and the island's support of and focus on local food and drink producers means there is always something delicious to be found, no matter what the time of year.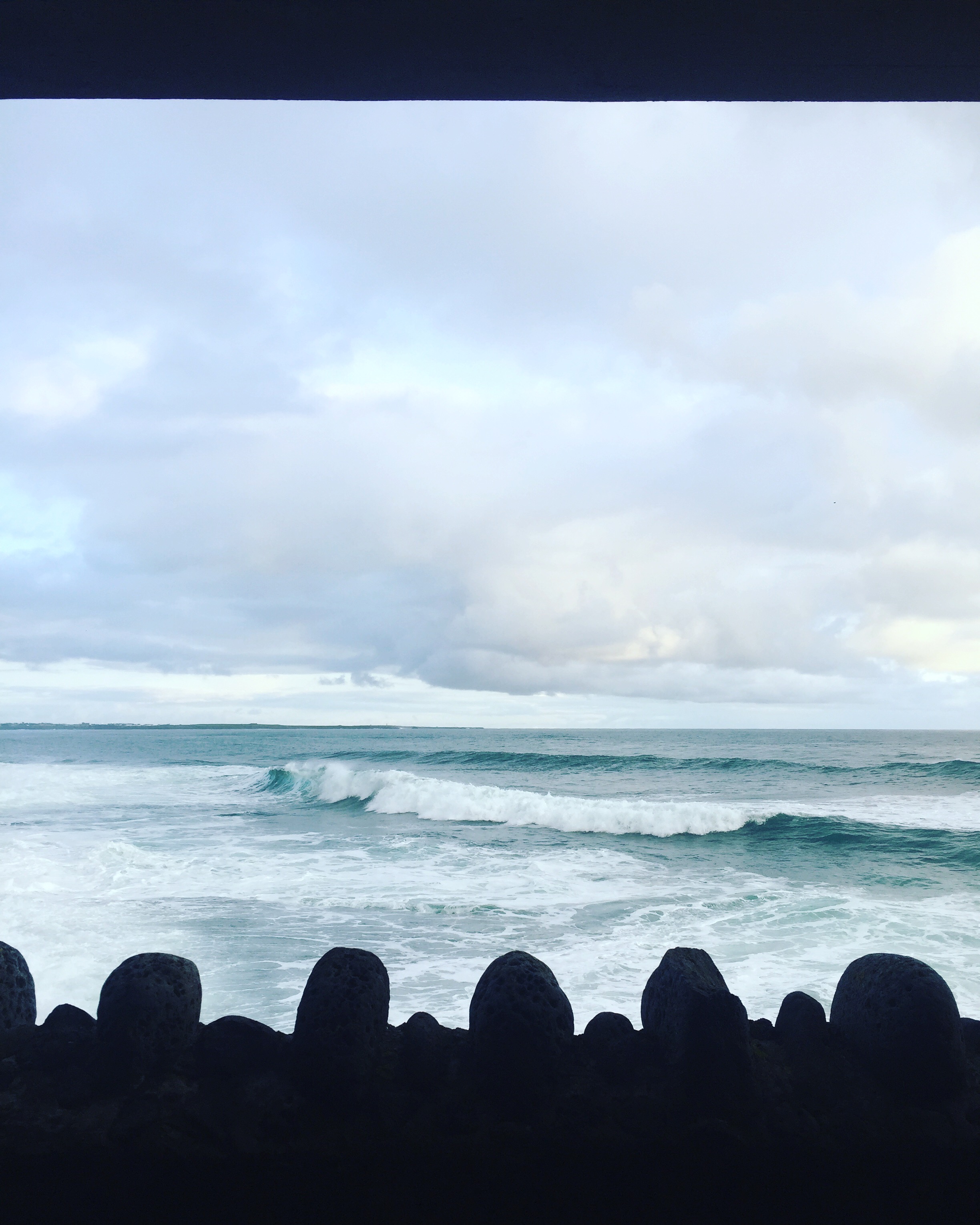 Rolling waves, Port St Mary
As a general rule, the island doesn't tend to get as cold as the UK meaning there is great excitement whenever a dusting of snow appears on the island's highest peak, the aptly named Snaefell, meaning 'snow mountain' in Old Norse.
On a clear winter's day you can take in the spectacular views of the Seven Kingdoms of Mann, England, Scotland, Ireland, Wales, the Sea and Heaven.  That is, unless Manannan cloaks you in his mist.
The Isle of Man takes its name from Manannan (though some sources say he takes his name from the island!), a popular figure in Celtic mythology, also referred to as Manannan Mac Lir, Son or Lord of the Sea, wizard and ruler of this island. 
One of Manannan's many magical possessions was the Cloak of Mists, which was capable of changing to every kind of colour.  An early Manx poem, dated to 1504, describes how Manannan defended the island by magic, by conjuring up mists and creating the illusion of a defending army. This theme also appears in Sophia Morrison's Manx Fairy Tales (1911):
"It was the time that Saint Patrick was coming on horseback to Mann, over the sea from Ireland.  When he drew near to the land, Manannan Mac y Leirr, that great wizard that was ruler of Mann, put a charm out of him that made the air round the island thick with mist, so that neither sun nor sky nor sea nor land could be seen. Patrick rode into the thick of the mist, but try as he would he could find no way out of it, and behind him there was a great sea-beast waiting to swallow him up."
Winter weather, whether misty or not, need not signal the end of adventure on the Isle of Man, in fact the possibilities are endless, whether you're a landlubber or a salty sea dog.
There are bracing windswept coastal walks, footpaths across exposed hilltops or sheltered glens with twisting walkways following rivers and streams down to the open sea.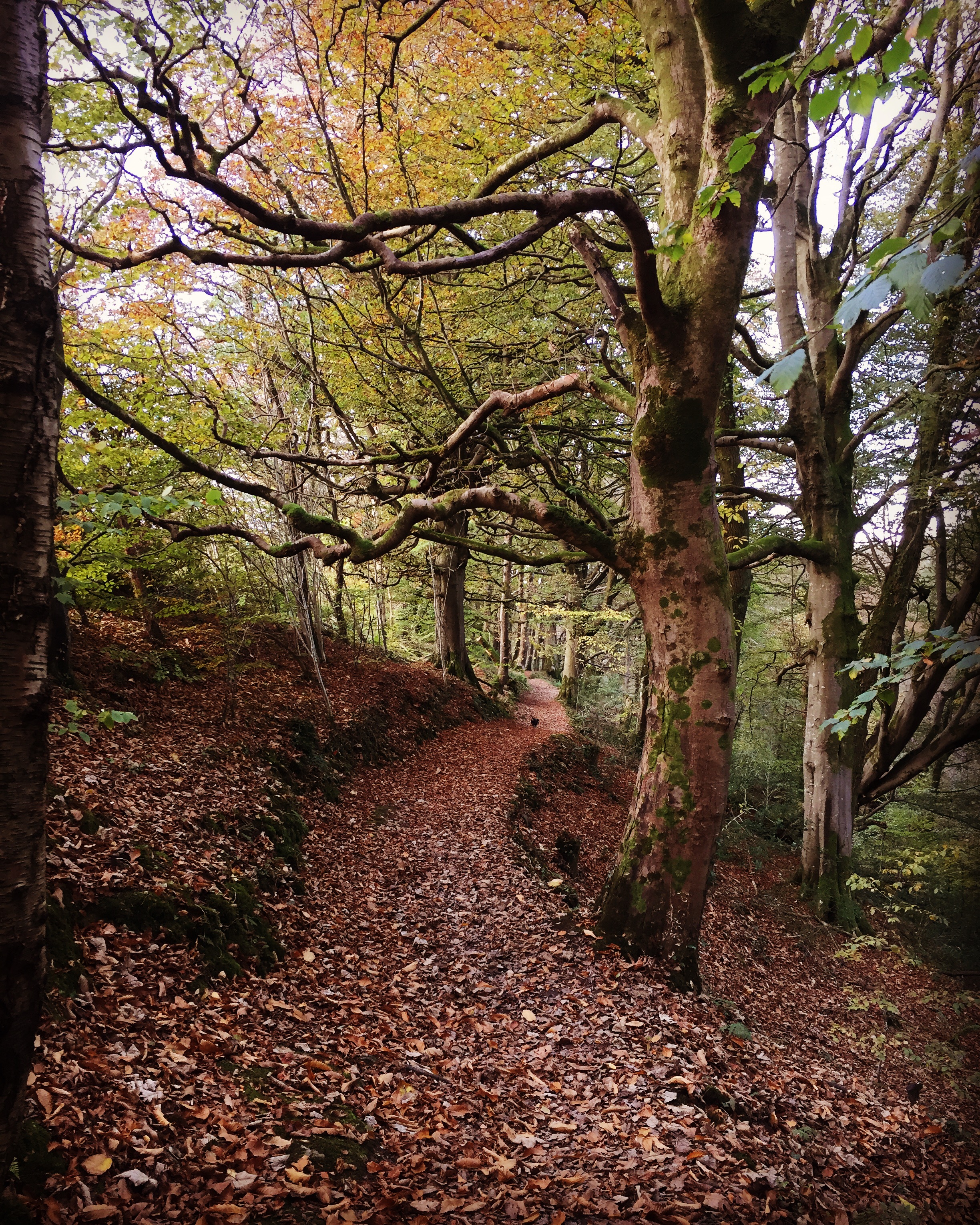 A sheltered walk through Glen Helen
Cyclists can embrace the elements with a plethora of off-road tracks including specialist circuits around South Barrule, Archallagan and Conrhenny plantations, to name a few.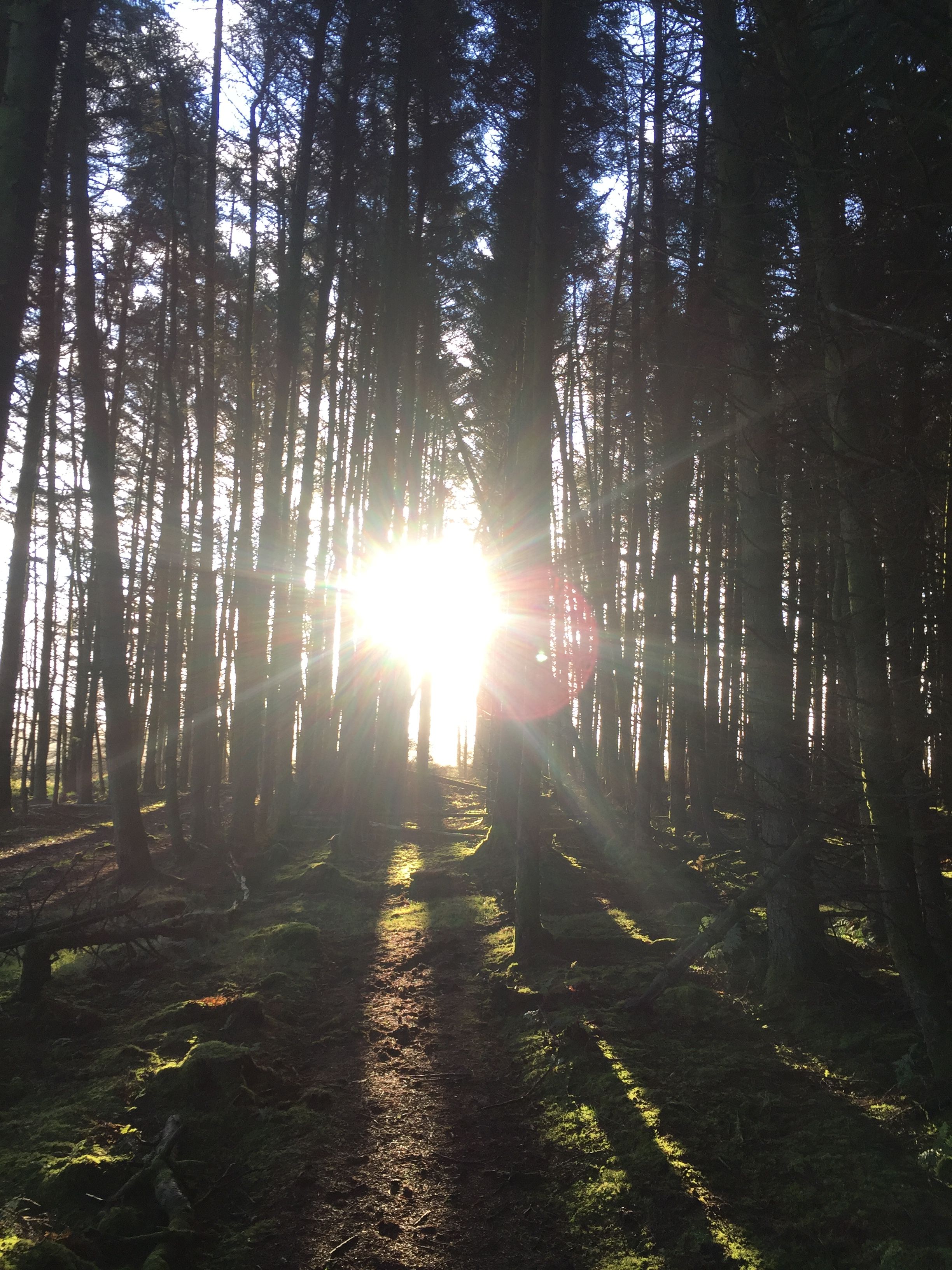 Low winter sun streaming through the trees, Chibbanagh plantation
On a windy day, you'll often see surfers, kite surfers and paddle boarders making the most of the waves along the island's exposed shores, their black neoprene-clad figures contrasting against the foaming white surf.  Hardy sea swimmers also take to the chilly seas, their colourful swimming caps and bright tow floats bobbing along, and their squeals, laughter and chatter carrying across the water's surface.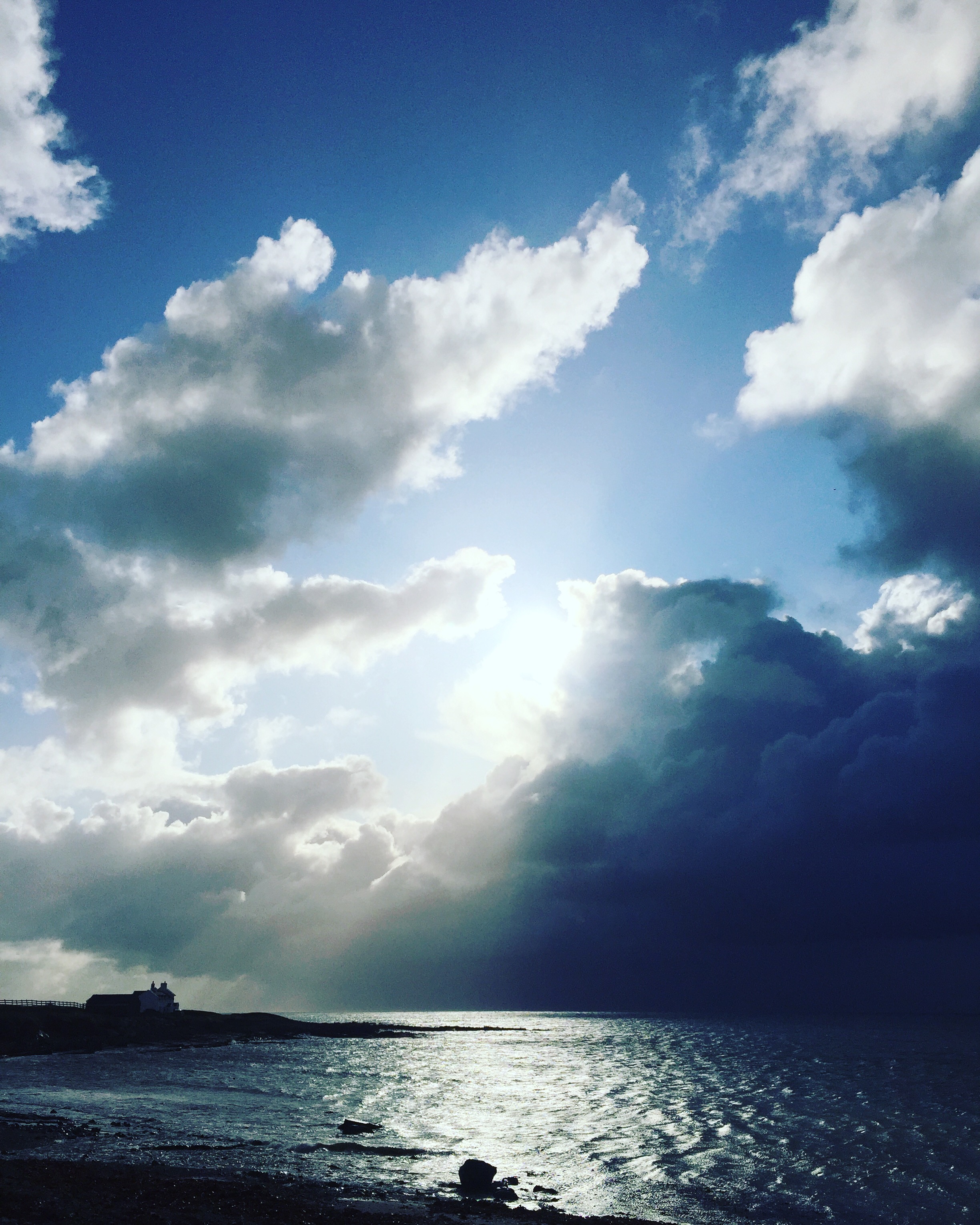 Stormy skies, Seaweed Corner, Gansey
As we go about our lives, it's sometimes easy to forget we are on an island, however at this time of year, when the weather frequently plays havoc with our flights and ferries, we are reminded of how easily we can become cut off from mainland UK. 
And yet I think this is not always a bad thing - one of my favourite sights is the 'No Newspapers Today' sign often displayed outside newsagents and petrol stations following cancelled sailings due to winter storms.  In a world where anyone can have anything at any time, I love living in a place where normal service is disrupted by nature in this way. 
On such days it feels like the Isle of Man has pulled up her drawbridge, echoing the protection offered by Manannan's Cloak of Mists, as we all hunker down for the duration of the latest storm.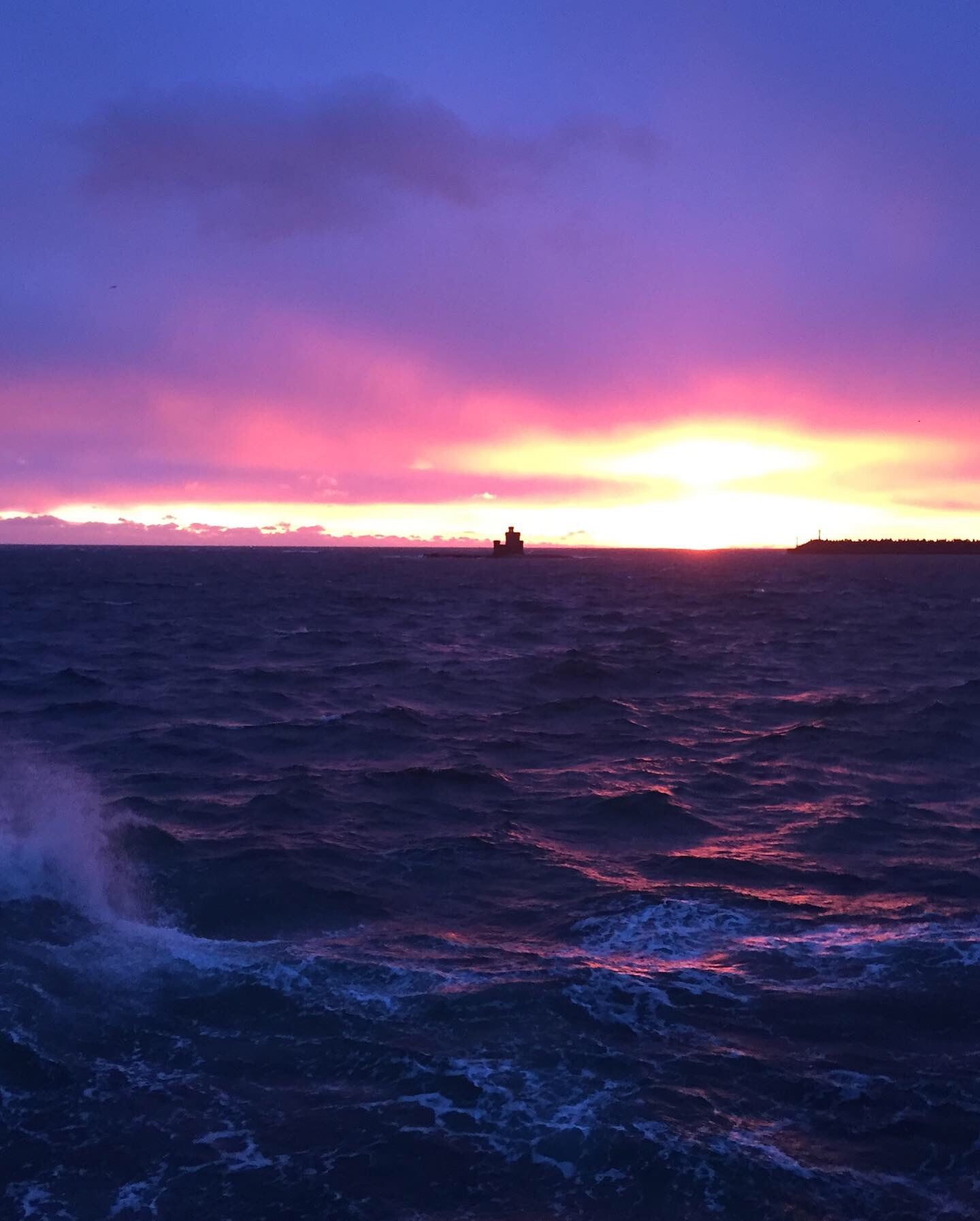 Winter sunrise, Tower of Refuge, Douglas Bay